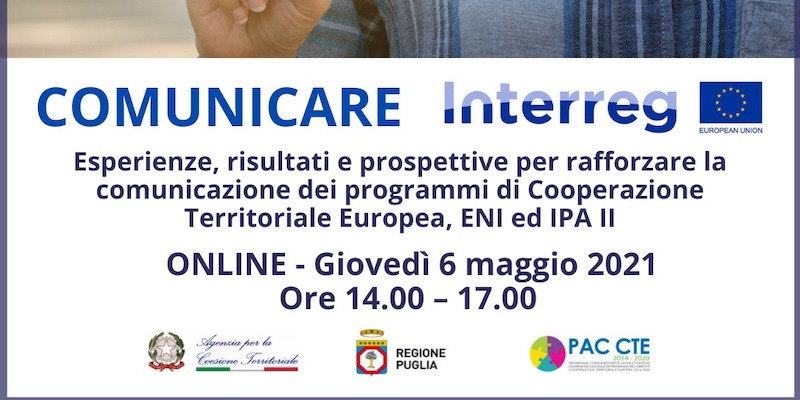 "Communicating Interreg": LASPEH innovative experiences presented as good practices
Overview
LASPEH project will take part to "Communicating Interreg", the webinar organized on 6 May 2021 (h 2:00-5:00 pm) by the Territorial Cohesion Strategy together with Puglia Region.
The aim of the initiative is to share communication results, trends and perspectives in the frame of European territorial cooperation programmes through presentations and debates open to all the representatives of ECT, ENI and IPA II as well as Regional and National Operative Programmes (PON and POR).
LASPEH will share its communication good practices, which resulted complementary to the achievement of the project' objectives. LASPEH, whose aim was to face the loss of biodiversity in the low Adriatic area, in order to achieve this objective has developed a communication strategy focused on the involvement the local community, who become protagonist of the project awareness campaign on the importance of biodiversity. 
In general, the event intends to favour a comparison between the communication experiences of the current programming period 2014-2020, considering the future perspectives for 2021-2027 in view of a progressive reinforcement of the coordination among the INTERREG Programmes.
More information about the agenda and registration: https://cutt.ly/RbmFzjq