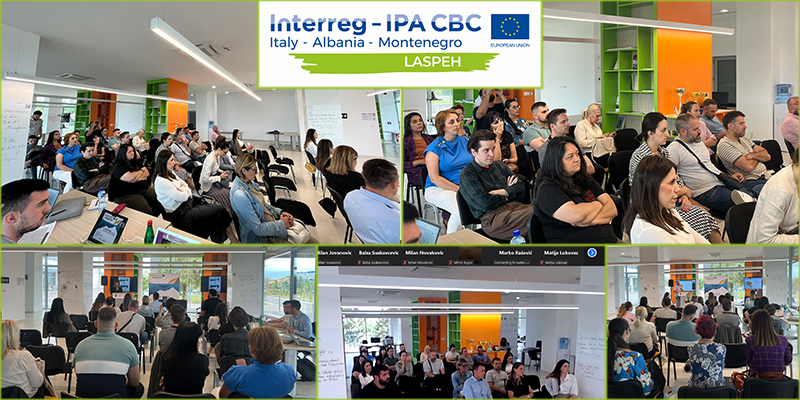 Successfully realized Second Workshop on Endangered Species and Habitat
Overview
PE for national parks of Montenegro, in collaboration with project partners, successfully implemented a crossborder workshop which over 45 relevant institutions representatives necessary for implementation of the Transnational Joint Strategy for conservation priority species and habitat participated in.
The LASPEH+ (Low Adriatic Species and Habitat Plus) Project Workshop took place on 16th June 2023 at the Entrepreneurial Nest of the University of Donja Gorica. The workshop aimed to bring together experts and stakeholders to discuss environmental protection, biodiversity, and the establishment of ecological corridors in the South Adriatic region.
Following the presentations, the workshop facilitated an interactive discussion among the participants. Attendees had the opportunity to ask questions, share their perspectives, and exchange ideas on the topics presented. The lively discussion fostered a collaborative atmosphere and encouraged networking among experts and stakeholders.
The workshop concluded with closing remarks by the organizers, expressing gratitude to all participants for their valuable contributions. The event was deemed successful in raising awareness and fostering cooperation to protect the Adriatic species and habitats.
Overall, the LASPEH+ Project Workshop served as an important platform for knowledge sharing, networking, and establishing a common understanding of the challenges and opportunities in environmental protection, biodiversity preservation, and the establishment of ecological corridors in the South Adriatic region.