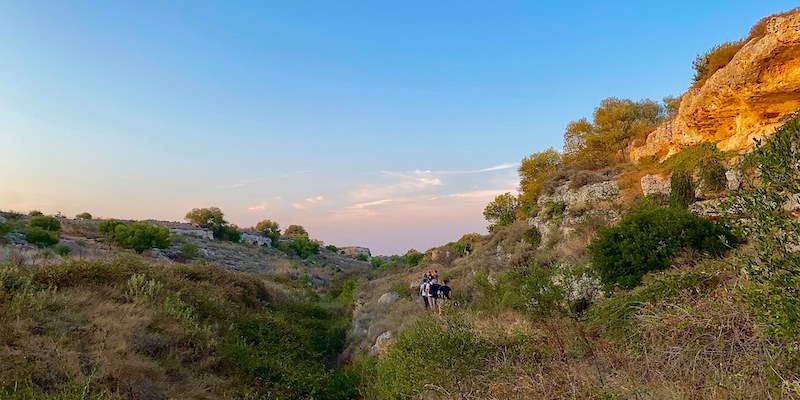 Discovering pasture in the Park of Coastal Dunes- dialogues with the farmer
Overview
A beautiful sunset on a mild late summer day accompanied the participants of the event called "Discovering pasture in the Park of Coastal Dunes ~ dialogues with the farmer" on Saturday 19 September 2020. 
A walk on the suggestive "White Road" of the Park of Coastal Dunes and in the blade that runs along it, to learn more about all the characteristics of the pseudo-steppe, the priority habitat that lives in those areas and on the fossil dunes of the Park, and which represents a real treasure trove of biodiversity, of great value for the ecosystem.
The participants then met the breeder Leonardo, who has been grazing his cattle in this corner of paradise every day for decades. He told about how difficult it is to continue a historical practice such as breeding over the years, and how important it is to protect natural environments to ensure the survival of these activities.