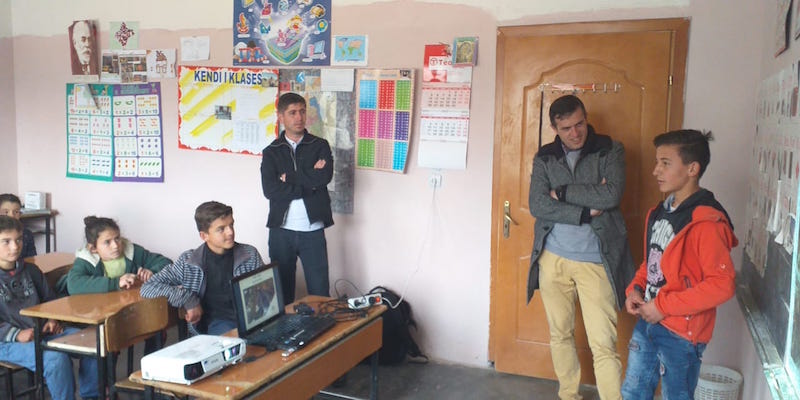 National Park "Tomorri Mountain": 3rd meeting with pupils
Overview
On 26th February 2020, in the frame of LASPEH Awareness Campaign, the National Agency of Protected Areas (NAPA) organized, in cooperation with the Regional Administrate of Protected Area (RAPA Berat), the 3rd meeting with local students. Particularly, experts met the pupils of the Elementary-High School Dardhe (Berat). Through activities and games aimed at raising awareness on the importance of the conservation of priority species, such as the Tetrao Urogallos, the various activities and concrete actions carried out thanks to LASPEH in the "Tomorri Mountain" National Park were illustrated to the pupils.
Awareness campaigns are one of the activities envisaged by LASPEH – "Low Adriatic Species and Habitat", with the aim of sharing conservation measures on endangered habitats and species. One of the species of great naturalistic value involved in the project is the Western Capercaillie (Tetrao Urogallus), which can be found in the National Park "Tomorri Mountain".
The LASPEH project, funded by the Interreg IPA CBC Italy-Albania-Montenegro program under priority axis 3 (environmental protection, risk management and low carbon strategy), aims to implement a network organizations that cooperate for a better management of priority species in Natura 2000 sites. Through the establishment of this network, the organizations included will have the opportunity to share and exchange their best practices, developing a common transnational strategy to preserve common habitats and species.