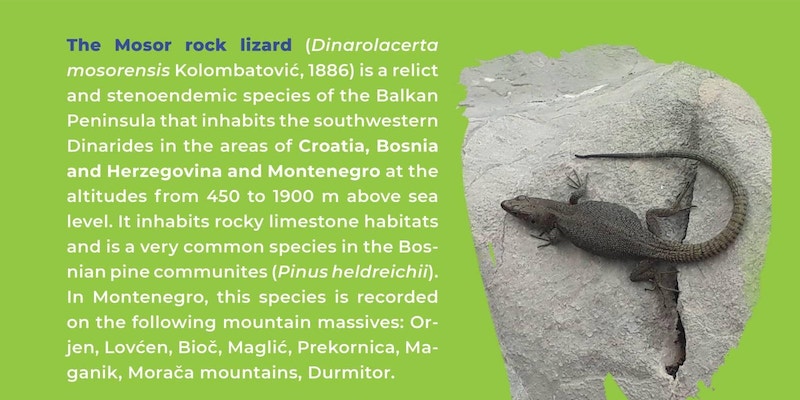 Protecting the Habitat of the Mosorski Lizard in the Park Lovćen
Overview
The Mosor rock Lizard (Dinarolacerta mosorensis Kolombatović, 1886) is a relict and stenoendemic species of the Balkan Paninsula that inhabits the southwestrn Dinarides in the areas of Croatia, Bosnia and Herzegovina and Montenegro at the altitudes from 450 to 1900 m above sea level.
It inhabits rocky limestone habitats and is a very common species in the Bosnian Pine communities (Pinus Heldreichii). In Montenegro, this species is recorded on the following mountain massives: Orjen, Lovćen, Bioč, Maglić, Prekornica, Maganic, Morača mountains and Durmitor. 
By revitalizing the Bosnian Pine habitats in the National Park Lovćen thanks to LASPEH activities, we are directly protecting the habitat of this endemic lizard.